Replacement Charge Cable for Lactation Massager by LaVie Mom
We understand how important a lactation massage is. If you accidentally lost or misplaced the charger for the Lactation Massager, this Lactation Massager Charging Cord is a godsend. This replacement cord is a DC USB specifically designed for your massager.

At LaVie Mom, we make sure to provide you with a seamless buying experience. If you run into any trouble with your original charger, we'll replace it in no time! It's part of our LaVie Guarantee. Simply email our care@laviemom.com, who will be happy to help you.
Charging Cable Features
If you're a busy mom that breastfeeds from multiple locations, it's always good to have a spare charging cable for your lactation massager. Get an extra charge cord for your home, office, and school. This replacement cable is:
Compatible
This spare charging cord is 100% compatible with the LaVie Lactation Massager. The round side fits right into your massager. The USB plug on the other end is compatible with most charging bricks or wall chargers.
Flexible & Durable
This replacement cord bends easily, making it less prone to breakage. Unlike other charging cables, this spare charging cord is made with premium durable silicone.
Fast Charging
For on-the-go situations like traveling, you want to charge your LaVie Lactation Massager quickly. This replacement cord comes with fast charging technology, so you can use a massager even in a pinch.
Easy To Use
Whether you're a working or a stay-at-home mom, you can easily use this replacement cord. All you need is a USB socket and that's it. Your lactation massager will get fully charged in just a few minutes.
Convenient
The best part about this spare charging cord is that it easily connects with your massager. You can even charge your lactation massager through a power bank or car charger.
Reliable

This spare charging cord controls its temperature, so it doesn't overheat while charging. No need to worry about damage to your wall socket or your massager.
This replacement cord is a DC USB specifically designed for your massager.
Compatible
Flexible & Durable
Fast Charging
Easy To Use
Convenient
Reliable
Other LaVie Accessories
Our entire product collection comes with additional accessories for your Lavie Lactation Massager. You deserve to love your breastfeeding journey.
Customer Reviews
Write a Review
Ask a Question
Filter Reviews:
charger
massager
LaVie
lactation massager
price
customer service
ducts
company
replacement
Works
01/12/2022
JELICA J.

United States
07/15/2021
Debbie C.

United States
09/10/2020
Anna N.

United States
02/09/2022
Ashley V.

United States
Perfect fit
I purchased the cord for the massager and it was the perfect fit. Came fast and it was easy to order on the website.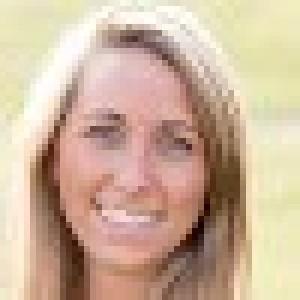 C
01/22/2022
Carly

United States
Great customer service!
Fantastic! I couldn't find the charging cable that came with the massager. I may have accidentally thrown it out with the packaging. I reached out to a customer service representative to explain the problem and they very quickly sent me a new cable all for free. Great product and excellent customer service!
01/07/2022
Laura C.

United States
Awesome
Fast reliable shipping and fast charger
10/27/2021
Krista R.

United States
Fantastic Customer Service!
I love LaVie's massagers! They have made such a positive impact on my pumping journey. About a month ago, I misplaced my charger for them. I reached out to LaVie and got a response within 12 hours saying that they not only would be happy to send me a charging cable, they sent it to me complimentary. What amazing customer service! Highly, highly recommend the massagers and any product from LaVie!!
10/14/2021
nicole w.

United States
Exactly what I needed
After receiving this product second hand with no charger, it really helped me empty when pumping. The battery ran out and I didn't have the right size. Great price.
09/21/2021
Camille C.

United States
Needed When Needed
I had misplaced my charging cable when in the process of moving. Customer service was prompt and precise when telling me how to repurchase a new one and even offered an alternative to buying one through Amazon. However I ordered it through LaVie and it came within two days. Exceeded my expectations overall!
09/06/2021
Jessica A.

United States
Fast shipping!
I love my Lavie lactation massager.. I lost my charger and luckily they sent it out to me ASAP! Thanks Lavie!