Clogged Duct Relief Bundle
$44.99
Regular price
$54.99
No mother should ever have to endure the pain of clogged ducts and mastitis! Have no fear mamma, we are here to help. Combining the original LaVie Lactation Massager and our all-natural Duct Flow tincture to work out painful, stubborn clogs and support your immune system's response to keep your milk flowing. 
ducts are one of the worst parts of breastfeeding. So what do you need to get rid of them? These items are a very, very good place to start. 
Lactation Massager: Get rid of clogged ducts, speed up milk letdown and milk flow, and reduce discomfort from engorgement with our original Lactation Massager


Duct Flow Lactation Support: Our all-natural immune and lymph system support to help support you when dealing with clogged ducts and mastitis
LACTATION MASSAGER
Designed for all breasts

Multiple vibration modes so you can find what works best for you

Waterproof for use in the shower

Rechargeable 

Medical grade silicone
DUCT FLOW LACTATION SUPPORT
2 oz. jar
Organic and wild harvest ingredients
Safe for breastfeeding
Non-GMO and gluten-free


Active ingredients
Usnea lichen, Elderflower, Bee Propolis, Yarrow aerials, Baptisia root, Boneset aerials, Hops strobiles, Echinacea Purpurea root, Red Root, Calendula Flower
Customer Reviews
Write a Review
Ask a Question
Filter Reviews:
massager
ducts
shower
clogs
issues
duct relief bundle
relief
breast
lactation massager
Mastitis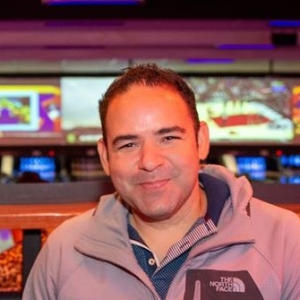 ER
12/31/2021
Eric R.

United States
Husbands, Buy this for your wife
We had no idea how vital breast pumping and optimizing the flow of the breast milk was until our first kid arrived. My wife was a bit overwhelmed with everything going on, so luckily, through a google search, I found LaVie Clogged Duct Relief Bundle that includes the massage roller and lactation massagers. She is so much more efficient with breast pumping with Lavie products and gets some time back to be with our newborn.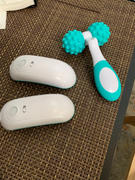 07/27/2020
London W.

United States
06/20/2020
Kieria E.

United States
06/19/2020
BRIANA F.

United States
09/17/2019
Ka P.

Hong Kong
08/05/2021
hope G.

United States
Helped!
This has helped me get the big lumps I couldn't rub out. But I haven't been pumping more & I've been using the duct flow & the massager.
08/01/2021
Yuen k.

United States
Great products
I got it for a friend and I got one for myself. My friend loves it. I will let you know once I use it after my delivery around 9/2021
05/21/2021
Christine A.

United States
Works great!
This along with the clogged duct dropper formula worked great for my stubborn clogs!! Would definitely recommend!!
01/15/2021
Sara K.

United States
Very useful tool
I found the massager is a great tool to help with my clogs. I had some very stubborn clogs that the massager had a difficult time getting without being somewhat painful, but that may have been my own anatomy. Otherwise, Very informative on how to use it and easy to clean. It does look a bit like an adult toy, but it does the job! With the clogged duct liquid, there may have been better instruction on how much to use. I was confused whether it was 2-3 drops of the formula or the full dropper. I'm unsure if it helped because I only use 2-3 drops rather than the entire dropper -but it was a bit confusing. Otherwise it seems like it's a good product.